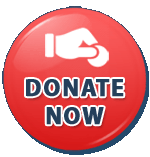 Home
About Us
Genesis and Progress
Sports Coaching Foundation (SCF) is a Prominent Sports NGO (Self-funded, Non-Profit and Non-Commercial Organization) Established in 1991 and based in Hyderabad, India.
SCF is the brainchild of Shri. K. Sai Baba (Former Ranji Trophy Cricketer), who has a God-gifted innate ability compounded with 35 years of experience to CREATE PASSION TOWARDS SPORTS & GAMES, especially among the underprivileged children & youth in the society for their empowerment.
SCF VISION: TO USE SPORT AS A UNIVERSAL TOOL FOR SOCIAL CHANGE
[Especially for Overall Personality Development (HEALTH, FITNESS, CHARACTER) in Underprivileged Children & Youth of the society].

SCF MISSION: BUILD INDIA THROUGH SPORTS (BITS)
With this mission and vision, SCF has been instilled with this true spirit of service for the last 25 years, since its inception in 1991! This spirit of sel_less service has been recently recognized and upheld by the President of India – awarding SCF as the 'Best Sports NGO in India-2015' for using Sports as a Dynamic Tool for Social Change in the country. (MORE)
Please note that for its 'Build India Through Sports Project (BITS) Project', SCF was the 'Most Awarded Sports NGO in 2015-16. This recent recognition is a glowing tribute to 25 years of sel_less service and unrelenting commitment of Shri. K. Saibaba (Founding Secretary of SCF). He is a multi talented personality who has dedicated 16 hours of each day for the last 25 years towards the social cause of upliftment of the underprivileged children & youth in the society through Sports. Please note that all the Sports Promotion activities of SCF fall under its 'BUILD INDIA THROUGH SPORTS (BITS) PROJECT OF SCF'.
Short Video Documentary of SCF: CLICK HERE
---