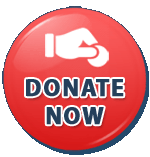 Home
MBITS Project
MOBILE BUILD INDIA THROUGH SPORTS (MBITS) PROJECT
A very innovative wing of BITS Project of SCF is its ingenious 'Mobile Build India Through Sports (MBITS) Project' through which SCF Team spreads Sports awareness among underprivileged children & youth in Low-income Institutions (Government Schools, Municipal Schools, Orphanage Homes, Street Children Homes, etc) by VOLUNTARILY:
Conducting Sports Clinics for underprivileged children & youth to motivate them
Developing Sports Infrastructure (where required) to facilitate Sports
Donating Sports Equipment for continued sports activity all round the year
Through its Regular Sports Clinics, SCF attracts and motivates underprivileged children & youth of the society into Basic (but inspiring) Sports activities, which pushes them to adopt Sports as a 'Way of Life' for their Overall Development (Health, Fitness & Character). Through Audio-Visual Presentations and Quiz Programs, SCF educates Children about the success stories of Sports Icons and inspires them to choose role models!
THE CENTRAL IDEA IS TO EMPOWER THEM WITH LIFE SKILLS THROUGH SPORT….AND TO USE SPORTS AS A TOOL FOR DEVELOPMENT AND PEACE…
We believe and create awareness among the CHILDREN & YOUTH among the following:
EDUCATION WITHOUT INVOLVEMENT IN SPORTS IS INCOMPLETE
SPORTS IS THE CHEAPEST MEDICINE FOR GOOD HEALTH
USE SPORTS TO REDUCE THE INEQUALITY IN THE SOCIETY
CREATE GENDER EQUALITY BY EMPOWERING ALL WOMEN & GIRLS
SPORTS INCULCATES A NEVER SAY DIE ATTITUDE, LEADERSHIP AND SELF CONFIDENCE
SPORTS IS A WAY OF LIFE WHICH TEACHES HUMAN VALUES IN THE MOST PRACTICAL MANNER AND IN SHORTEST TIME
HEALTHY NATION IS INEVITABLY A WEALTHY NATION
As part of MBITS project, SCF is already connected to over 35,000 underprivileged children & youth in over 100 Low-income institutions all over India (Telangana State, Andhra Pradesh, Karnataka, Maharashtra, Goa and Delhi), where more than 90% of beneficiaries have had no exposure to sports of any kind, ever before in their life.
Apart from SCF Sports Complex at Hyderabad, SCF has also developed Satellite Points* (Neutral venues). SCF regularly conducts Sports Clinics, Free Tournaments & Events at these Satellite Points, which enable a large number of underprivileged children & youth from surrounding Govt. Schools/Municipal Schools to participate in Sports on a regular basis.
* Satellite point: A Low-income institution (Govt. School, Municipal School, Orphan Home, etc.) or playfield with good existing Sports Infrastructure or one created by SCF with most nominal expenditure. A 'satellite point' is within 5km radius of 10 schools and will be easily accessible to students of these schools. Note that these satellite points are different from the Sports Infrastructure Development efforts at each of the visited Low-income Institutions as part of this MBITS PROJECT.
---