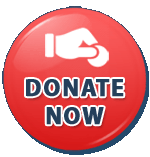 Home
About Us
SCF Founder
Sports Coaching Foundation (SCF) is the brainchild of Mr. K. Sai Baba (Former Ranji Trophy cricketer), who has a God-gifted innate ability compounded with 35 years of experience in Sports, to spot young talent (especially among under-privileged children) and take all-round sincere efforts to groom them into healthy and responsible citizens of the country.
Mr. K. Sai Baba is himself a very renowned and talented sportsman, who has also represented Andhra Pradesh in Canoeing (Water Sports). He has the double distinction of having excelled in two disciplines (Cricket and Canoeing) at the State level. He is also a qualified NIS (National Institute of Sports) coach. As a coach, Mr. Sai Baba has been gifted with a rare ability to spot talent. He has used this ability to encourage such talent in the most selfless manner to ensure that it is nurtured and taken to the next level. Mr. Sai Baba has always laid impetus on discipline, focus, hard work, presence of mind and sportsman spirit. Moral values like courage, sincere appreciation, kindness and charity have been instilled into thousands of children in the most practical and transparent manner to ensure they become healthy and responsible citizens of our country.
Specially note that Mr. K. Saibaba held a lucrative job with Syndicate Bank, Hyderabad, for over two decades. He could have continued in the same vein or joined a commercial sports venture. However, his ideology to give his best to the society enabled him to transform his most innovative ideas and social commitment into action, through the inception of first-of-its-kind miniature multi-sports facility - SCF, a sports NGO at Masab Tank, Hyderabad since 1991. The Flood lights Project at SCF started in 1994. Since then, SCF became a role model organization for several other organizations, which tried to replicate its working model in a commercial way.
Following are some important posts held by the Chief Coach of SCF:
Mr. K. Sai Baba was elected as a Managing Committee Member of Hyderabad Cricket Association (HCA)

In the year 1986-87. In this year, due to his proactive and effective management along with efforts of other members, HCA won with a thumping victory. This was a golden period for HCA, winning inter-state tournaments of all age groups. Hyderabad became National Ranji Trophy Champions. Mr. Sai Baba played a key role in building HCA Cricket Teams into becoming champions. He also played a pivotal role in the phenomenal fiscal turnover of HCA over this period.

Mr. K. Sai Baba was elected Chief Selector of Indian Team to the World Future League (WFL)

In 2010. This was a very prestigious position. Seven countries participated in the event. India emerged 'Runners Up' in the event, losing to the Sri Lankan Team in the Finals, played at Lal Bahadur Stadium, Hyderabad.