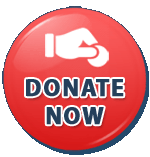 Home
Coaching Process
Coaching Process
Following is the coaching regimen followed by SCF, in training children in various sporting disciplines:
SCF provides comprehensive training to children (aged between 6 and 16 years). This includes theory and practical sessions, headed towards all-round personality development.
Trainees are formed into three groups based on age and experience. Qualified professional coaches train the students.
SCF provides scientific coaching, which covers all aspects of training. On regular days, the first session (spanning 30 minutes) focuses on jogging and fitness exercises. This is followed by Skill Development Practice. On Sundays, there is a 4-hour session starting with jogging, fitness exercises, practice session and Quiz programs on Sports celebrities. This is followed by Match Practice, where coaches turn into umpires/ referees, with an intention of keeping a close eye on talent, skill and development of all trainees.
SCF provides Trainee Ready Reckoner to all its Trainees. This Reckoner has a collection of all the basics and nuances of the Sports/Games supported by SCF.
OUR COACHING MANUALS TEACH BEYOND SPORTS LIKE HUMAN VALUES AND CHARACTER BUILDING...

A clear majority of the trainees at SCF are from an under-privileged background. SCF provides free coaching to
80% of its 600 trainees in different Sports & Games.
---