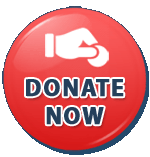 Home
State-of-the-art Facilities
State of the art Facilities
SCF continues to provide most modern infrastructure for Trainees and National/International sportsmen through the following special facilities:
SCF imported first-ever electronic bowling machine in India, which can simulate bowling/pitching speeds up to 185kph. Several tricky variations are possible. This facility has been hailed by world class international cricketers over the last 2 decades.
Floodlight Facilities have facilitated hosting thousands of Day/Night events and practice sessions for all kinds of games supported by SCF.
SCF has the unique distinction of being the first in India to use synthetic Astro turf, which facilitates cricket training in all types of weather conditions.
SCF also hosts cemented wickets for cricket, which facilitates and simulates playing conditions on actual turf pitches.
SCF has also proactively created & supported many similar sports projects, in and around Hyderabad City on Non-Profit basis. Hundreds of Thousands of children, especially from less privileged and impoverished background, have taken advantage of these modern sports facilities.
---