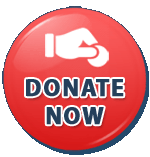 Home
Urge and Benefits
Urge and Benefits
A donation to 'Sports Coaching Foundation' is the best way to assist under-privileged trainees. Such monetary contributions empower SCF to purchase the most urgently needed sports equipment (for the less-privileged), to build basic Sports infrastructure at SCF (Masab Tank, Hyderabad) and also to facilitate SCF activities (mobile coaching) under the 'Build India Through Sports' (or BITS) Scheme. Direct funding to less-privileged talented trainees is welcome.
SCF urges you to help the organization in achieving its goal of building a 'healthier' India through Sports, especially keeping the dream alive for the talented and less-privileged children to pursue Sports.
We will humbly accept your donation in the following three areas: Money, Goods and Time...
We will ensure that each penny you donate will be accounted in building the Sporting future of India.
Any donation in the form of Sports Equipment for the less-privileged children is most welcome.
Additionally, your precious time in mingling and voluntarily cheering the less-privileged children in Sportive action (at SCF and other BITS venues) will be greatly appreciated.
We are looking for Partners...who can help us serve the country...through the medium of Sports!
Note: SCF is one of the few Sports Organizations in India, which has IT Exemption under 80G and FCRA approved by the Govt. of India.
---