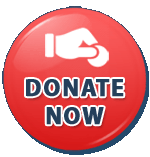 Home
About Us
SCF FACTFILE
HERE ARE INTERESTING ASPECTS THAT YOU SHOULD KNOW ABOUT THE HISTORY OF SPORTS COACHING FOUNDATION (SCF), HYDERABAD.
Please note that all the Sports Promotion activities of SCF fall under its 'BUILD INDIA THROUGH SPORTS (BITS) PROJECT OF SCF'.
Note that one of the outstanding achievements at the time of SCF inception in 1991 was the colossal effort put into transforming the most sensitive 1-acre area of Hyderabad (at Masab Tank), which was essentially a marshy & smelling dumping yard.
SCF WAS THE FIRST-OF-ITS-KIND MINIATURE MULTI-SPORTS FACILITY IN INDIA. This goal was successfully accomplished, in partnership with Government over a PPP Model (Public Private Partnership) Model in 1991. SCF continues to provide modern infrastructure for SCF Trainees, thousands of underprivileged children & youth and even National/International sportsmen. More than 80% of 600 SCF Trainees (mostly underprivileged children) undergo Free Scientific Coaching at SCF Sports Complex.
SCF Floodlit Sports Complex has organized over 600 Free Tournaments, Sports Clinics, Seminars & Events (nearing Guiness Book of Records) over its last 25 years! SCF Complex is dedicated to provide a really robust platform for the underprivileged children to competitively perform and rub shoulders with the Elite through Free Sporting Events.
Through its very unique Free Coaching Manuals, which are distributed to underprivileged SCF Trainees on supported Sports & Games, SCF speci
Through its 'Mobile Build India Through Sports (MBITS) Project', SCF is connected with more than 35,000 underprivileged children and youth all over India. For more information, follow this link on: BUILD INDIA THROUGH SPORTS (BITS) PROJECT.
SCF provides a great platform for underprivileged children & youth to interact with eminent members of the society, which inspires them to choose role models, who motivate them to work harder and carve out a better future in the society.
Note: That THREE SCF TRAINEES Have Even Represented INDIA…
Since its inception, many underprivileged SCF Trainees have represented State in Cricket, Football, Basketball, Martial Arts, Boxing, etc.
---