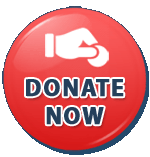 Home
Need for Partners
UNITED NATIONS GENERAL ASSEMBLY ADOPTED RESOLUTION ON SPORT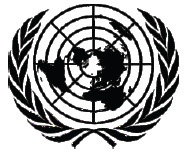 United Nations General Assembly adopted by consensus the resolution on sport entitled "Sport as a means to promote education, health, development and peace". The Resolution reaffirms the power of sport to bring about social change and encourages the use of sport as a vehicle to foster development, strengthen education, prevent disease, empower girls and women. UNESCO described sport and physical education as a "fundamental right for all".
Sports Coaching Foundation (SCF) was the 'first- of- its-kind' Non-Profit Sports NGO (registered in the year 1991), to come up. SCF strives to instill confidence, human values and motivate young and less privileged children of the society to take up Sports/Games, which enables them to become more self-reliant in the future. This is done with impetus on character and personality development of children. The organization has kept up its work, relentlessly for the past 24 years, by providing free sports facilities to the under-privileged, by organizing many free sports camps in the states (of Telangana and AP, Maharashtra, Delhi, Goa, Karnataka) and by conducting free entry tournaments for children round the year.
SCF pro-actively launched an ingenious project 'Build India Through Sports' (BITS), which aspires to spread awareness about Sports in Government schools (also among underprivileged street children, in orphan homes, slum areas, etc) and also support infrastructure for continued sports activity. Through this project, SCF has selflessly reached out to about 35,000 children around 100 Government schools, where a substantial percentage of students have had no exposure to sports of any kind, before in their life.
To succeed in our selfless efforts, we need goodwill and funding support from partners (without any commercial intention on the part of SCF). As an NGO, SCF is struggling to sustain this true intention of service and looks forward to your donation! So that this wonderful project can be scalable and replicable for the good of the society.
---