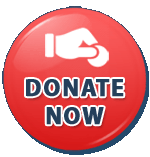 Home
About Bits Project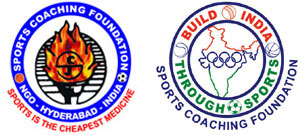 ABOUT BITS PROJECT
The acronym BITS stands for 'BUILD INDIA THROUGH SPORTS'!
BITS Project is the Core Aspect of SPORTS COACHING FOUNDATION (SCF).
ALL SPORTS PROMOTION ACTIVITIES OF SCF FALL UNDER BITS PROJECT…
BITS PROJECT = Sports Promotion Activities at SCF Sports Complex, Hyderabad + Mobile BITS (MBITS) Project activities at underprivileged areas all over India… The first component of BITS Project is the Coaching that SCF imparts to its 600 Trainees (Age: 6-20 years) at SCF Sports Complex (a Mini-stadium of 1-acre area at Masab Tank) at Hyderabad in the following 8 games:
Cricket
Football
Tennis
Basketball
Boxing
Martial Arts
Archery
Kabaddi
Note that, we have extremely qualified and motivated coaches in each of the above disciplines with several years of coaching experience behind them. SCF even has Foreign Coaches (from Africa) in Football & Basketball. Note that SCF Coaches are very carefully screened. SCF conducts weekly meetings & workshops with coaches to give them an extra edge and immediately resolve any coaching requirements.
More than 80% of 600 SCF Trainees (mostly underprivileged) avail Free Scientific Coaching in the above games at SCF Sports Complex – aligning with the core intention of SCF – which is to empower the underprivileged children and youth in the society with life skills and bring about a social change in India through Sports – a mission that SCF has embarked on and succeeded for the last 25 years of its existence.
To impart Advanced Scientific Coaching to its Trainees, SCF Sports Complex at Hyderabad provides the Best of modern Sporting facilities.
SCF Floodlit Sports Complex has organized over 600 Free Tournaments, Sports Clinics, Seminars & Events over its last 25 years! SCF Complex is dedicated to provide a really robust platform for the underprivileged children to competitively perform and rub shoulders with the Elite through Free Sporting Events.
Most importantly, please note that SCF provides Free Coaching Manuals to its Trainees. Apart from technicalities in Sports, through these manuals SCF teaches UNDERPRIVILEGED CHILDREN & YOUTH 'BEYOND SPORTS' INTO THE 'REALM OF HUMAN VALUES & CHARACTER DEVELOPMENT' for 'OVERALL DEVELOPMENT & PEACE'.
Following are few salient aspects imbibed in children & youth:
Simple aspects of life like wearing a smile & having positive attitude while dealing with challenges is taught to children, which is bound to play an important role in shaping their attitude.
Children are also regularly taught about the importance of Good Health and Sanitation. We encourage children to participate in 'Swachh Bharat Abhiyan' to keep their immediate environment clean.
Over its last 25 years, SCF has transformed several underprivileged children & youth with drug addiction, alcoholism and criminal bent of mind by diverting their negative energy towards Sports, due to which they have been consciously led into becoming positive and creative overtime. They are now role model for several others. From experience, we are convinced that Sports can truly be used for Social Change.
We also develop the attitude of Giving in Children. Every weekend, through SCF - the privileged parents donate Sporting goods to the underprivileged trainees, which inculcates a sense of responsibility in the society to cater to the poor and needy.
Every day, SCF Trainees are also provided with a nutritious snack which in a way motivates them to keep coming on a regular basis. Children never miss this snack, which means they regularly show up for their training schedule.
Thus, by positively impacting and providing platform for the underprivileged in the society for the last 25 years, SCF directly addresses serious Social issues like Poverty, Illiteracy, Caste System, Drug Addiction, Alcoholism, Juvenile Delinquency, Health, Sanitation, and Cleanliness among others. This is how we differ from other Sports Organizations in India!
---