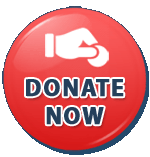 Home
Free Tournaments & Events
Tournaments & Events (All the Below Events can be seen in our YouTube Link)
SCF Last 24 years organized more than 400 Free Events / Tournaments, specially involving less-privileged strata to share the plat form with elite Children & Youth, we are successful in creating the passion towards sports and games for many many lower strata children of the society
Some of the Free Tournaments/ Events/Workshops are listed below:
Free entry 'Eddie Aibera Under-12 Cricket Tournament'
Free entry 'Col. C.K Nayudu Tournament ' ( for under 12, 14 & 20 age groups)
Free 'Mumtaz Hussain Spinners Project' (On going effort to tap Top quality spinners)
Free 'Pace Bowlers Project' (On going effort to tap Top quality fast bowlers)
Free entry 'Youth free Under-22 Cricket Tournament'
Free 'Summer Cricket Tournaments'
Free entry 'Prashanthi Day-Night Cricket event' for Voluntary organizations
Free Cricket Coaching Workshop for Coaches
Free entry 'Ghaus Mohammed Day & Night Tennis Tournament' (for under 10 & under 12)
Free entry 'SCF Junior Hockey Knock-out Trophy'
Free entry 'Dr. Ambedkar Jr. Hockey Tournament' (for Slum Children)
Free entry 'Md. Habeeb Junior Football Tournament'
Free entry 'KSR Murthy Football Tournament '(through which scholarships are awarded to outstanding young Football Players)
Free entry 'Barack Obama Basketball Tournament'
Free entry 'Foreign Students Sports Event 2015' (at Nizam College Sports Complex, Hyderabad)
SCF conducts free coaching for under-privileged street children / orphan homes once in a month to inculcate Sports Culture among them
Free entry 'Golconda Fort Govt. Schools Mini Olympiad' (Multi - Sports One Day Event for 10 surrounding schools)
Free entry 'Dasara Multi - Sports One Day Event at Sports Complex, Masab Tank, Hyderabad
Free entry 'Medak Dist Govt. Schools Mini Olympiad' for 20 Schools
Free entry 'Inter Govt. School Multi- Sports One Day Event for Girls at Masab Tank, Sports Complex
Free entry 'T.N. Pillai Inter Media Day Night Cricket Tournament
Free entry 'Rural Sports Meets' in different districts
Free Basketball Clinic at SCF Complex
Free Football Clinic at SCF Complex
Thousands of under privileged Children and Youth have taken advantage of our above Events many youngsters represented Country & State.
Other than the above under our Build India Through Sports Project we are connected with more than 100 Govt. / Municipal Schools & around 35 Children.
---